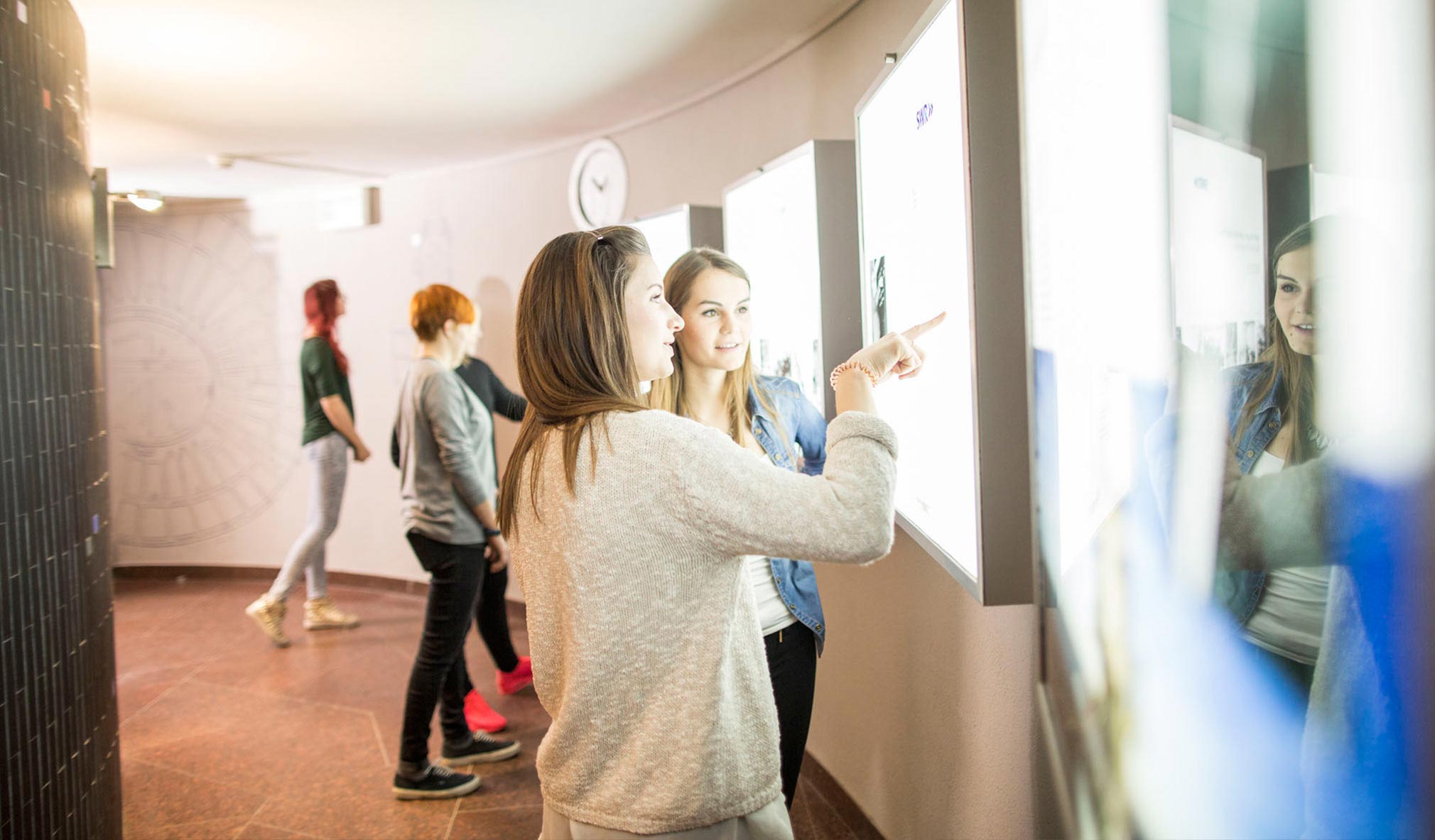 Guided Tour of the TV Tower
How can the Television Tower seem so light and slender? Why can't it be blown over by high winds? And what does an elephant have to do with the windows in the Tower pod? The "Overview" guided tour of the Tower will provide answers to these questions and many more besides.
During the approximately 60-minute tour, participants will first take a look at the exterior of the Tower with their guide before descending into the foundations and finally taking the elevator up to the observation platform at a lofty height of 150 metres above ground level. They can immerse themselves in the architectural history of this prototype of all TV towers, learn fascinating technical details about the award-winning structure with the title "Historic Landmark of German Engineering", as well as hearing various amusing anecdotes about Stuttgart's most prominent landmark.
The visitor tour of the Television Tower is not entirely barrier-free, because the foundations can only be accessed via a stairway. More detailed information can be found in the FAQ.

After-Work Tour
In German | every other Wednesday (except on public holidays) | 6 p.m. | 22,50 euro per person incl. elevator ticket

Guided tours for groups on the date of your choice (German or English)
Max. 45 persons | monday - friday | in German 370 Euro plus elevator tickets | in English 425 Euro plus elevator tickets
No tours on weekends and public holidays.